Welcome to the Heartlake City Restaurant, one of the best restaurants where you can enjoy Italian dishes!
In my opinion, this is the best LEGO 'Friends' set, and I'm absolutely fascinated with the palette and architecture of this building.
The design of the front of the restaurant and the extraordinary construction of the roof gave me the builder's pleasure. You'll find so many interesting details in this set!
The miniature arches and the positive bright colors of the walls create the atmosphere of Italy and bring the feeling of a summer vacation to your heart.
And now let's sing the serenade to the new dish in LEGO's menu—yes, this is spaghetti with meatballs!
No comments! *I'm going to take a lunch break*…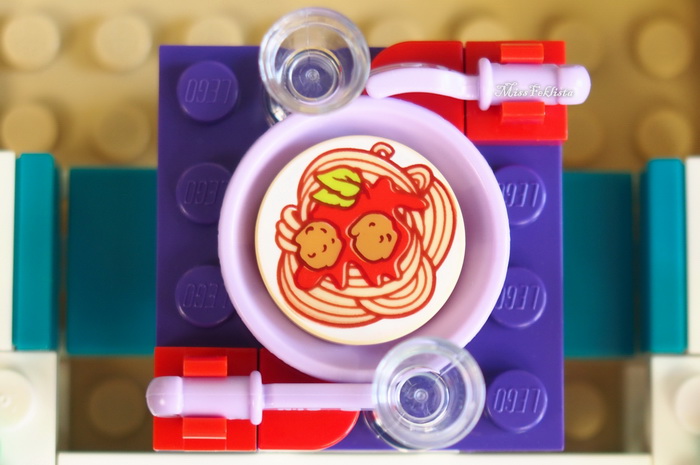 An Italian restaurant is impossible without a good pizza! It's cooked in a nice new oven. I like the use of round tiles as coal.
Grapes are everywhere! The design of the grapes on the roof and the grape-shaped sign look so aesthetically pleasing.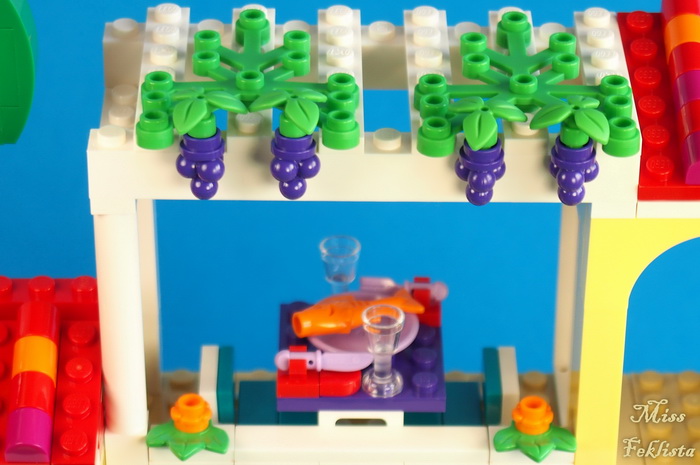 What a romantic view!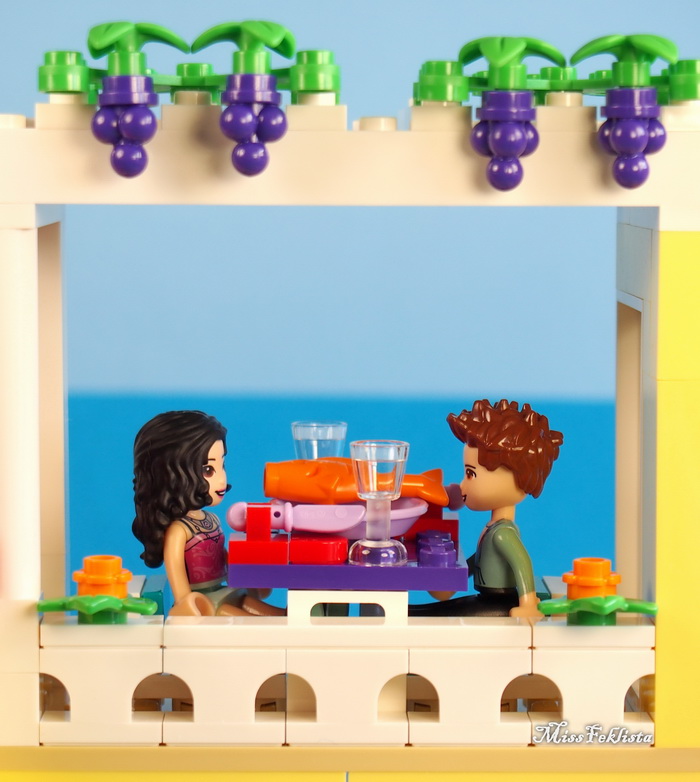 Wow, what a luxurious toilet! XD We've already seen many toilets in modular buildings, but this one is made in style.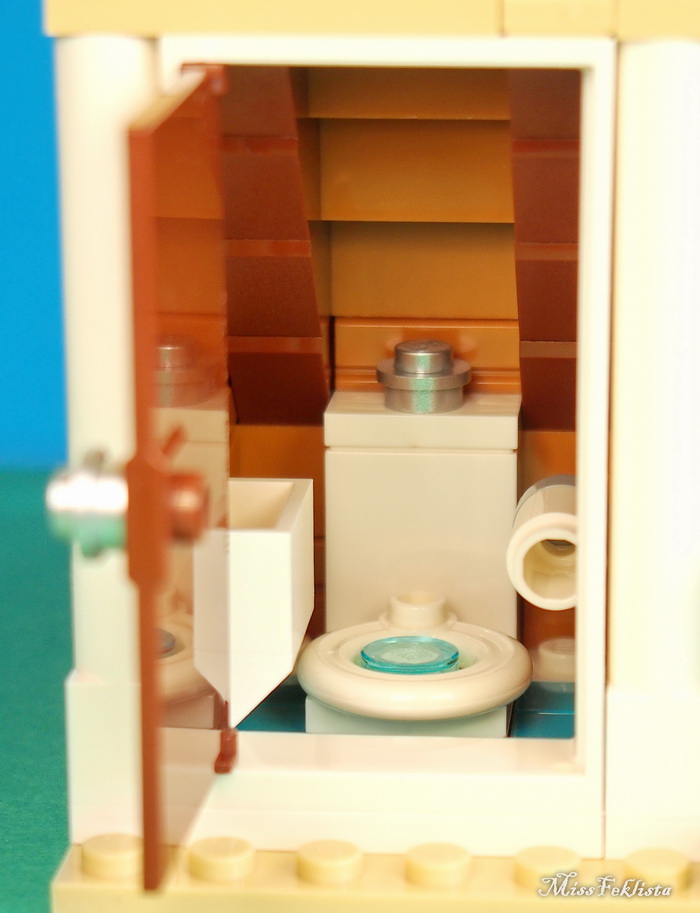 Even the trash container looks funny.)) It also features a very interesting building idea for the tree.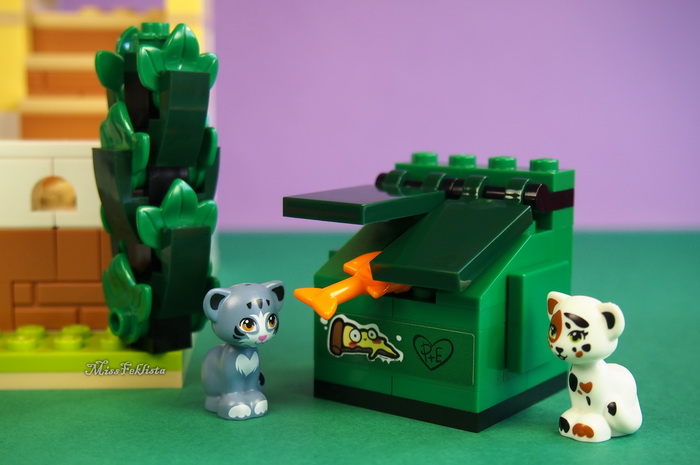 As you can see, this set gives so much inspiration for a toy photographer! You can spend the whole day, creating new scenes and catching different views of this colorful restaurant.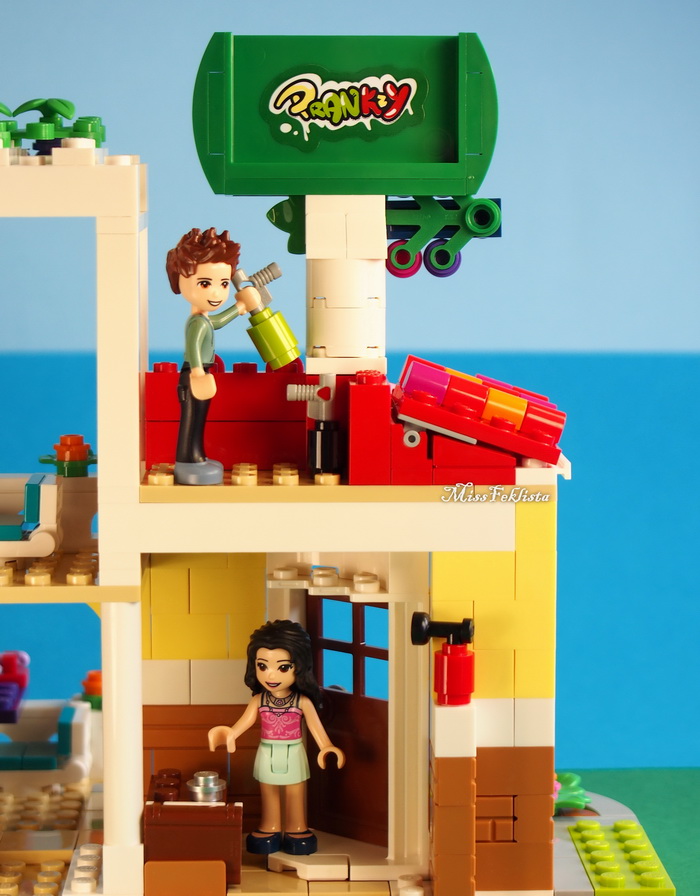 If you are not hungry yet (hard to imagine!), I invite you to this amazing cold table! What a realistic construction! Olive oil and vinegar are used for the sauce that we'll add to the fresh salad.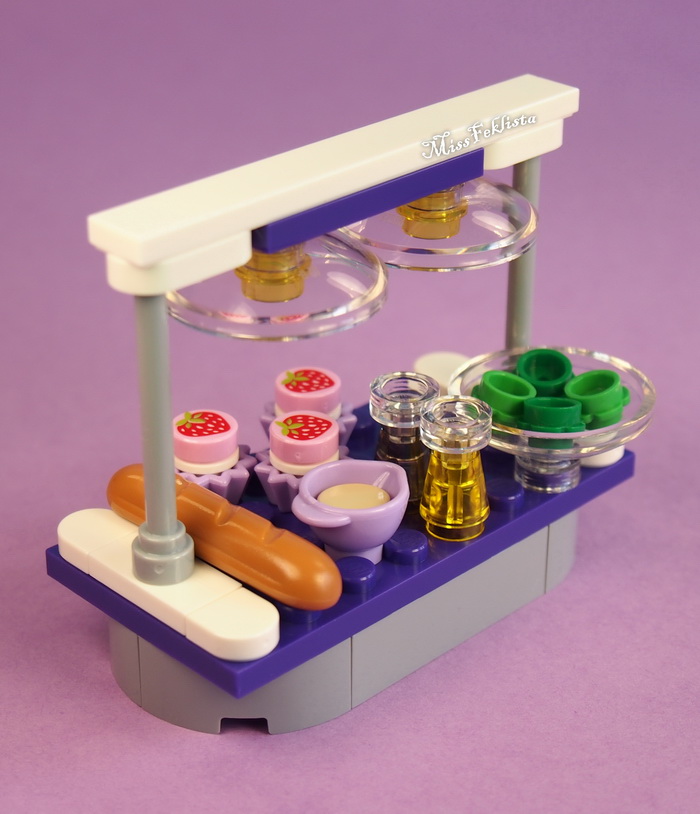 See you again!
I'm sure you enjoyed this restaurant as much as I did! Thanks a lot to Shelly and Brett for the great opportunity to present this set to you, and thanks to The LEGO Group for providing this wonderful set for review!
Ann @Miss_Feklista
Do you enjoy exploring the Toy Photographers' creative world? Subscribe to our weekly email round up so that you never miss a post. You can continue the conversation in our communities on MeWe and Flickr.