Amazing news! You are invited to the Space Research and Development Complex!
With this LEGO set we'll find out about the real Space training programs. Thanks a lot to Shelly and Brett for the great opportunity to present this set to you, and to The LEGO Group for providing this wonderful set for review!
The Space Training Centers recreate the surface of the planets in order to prepare future astronauts for real expeditions. They have to move in the special costumes equipped with a safety belt. Do you admire the new space mineral as much as I do?
We are entering the Department of the Test Plants for the space research experiments. The closed natural complex of different space missions consists of the plants that will become food for astronauts during the flight. I think this scientist is collecting the seeds in order to give them to the spacemen.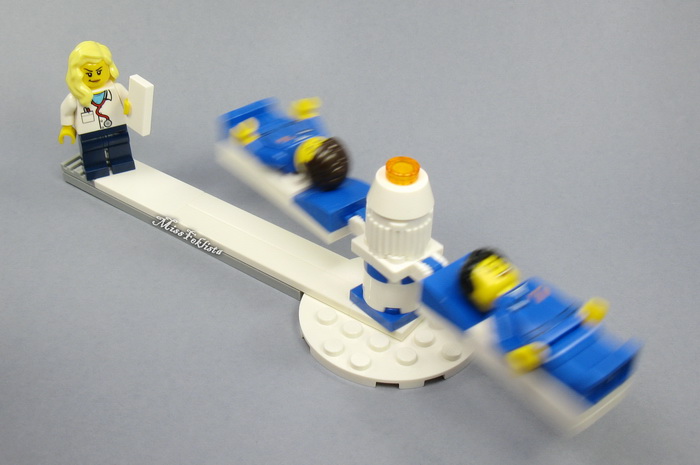 Centrifuge simulation is the hardest test in the space training program. These guys will never see the Moon without a medical inspection.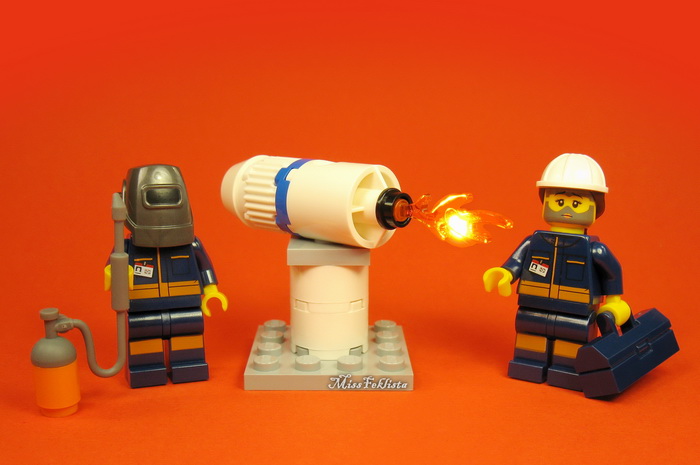 Humor is one of the main elements of this set. It's sincerely funny and makes all the scenes even more creative. Another 'YAY!' of the pack is a new repair case!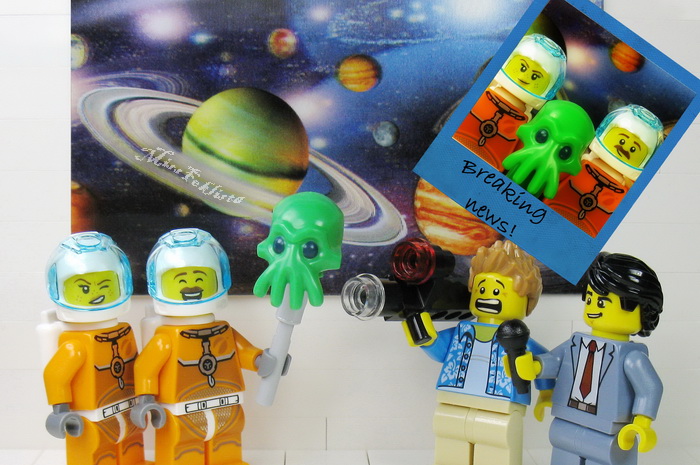 That's the brilliant example of humor I'm talking about. This scene was the set creators' idea: The astronauts are frightening the journalist who believes in the alien's existence.))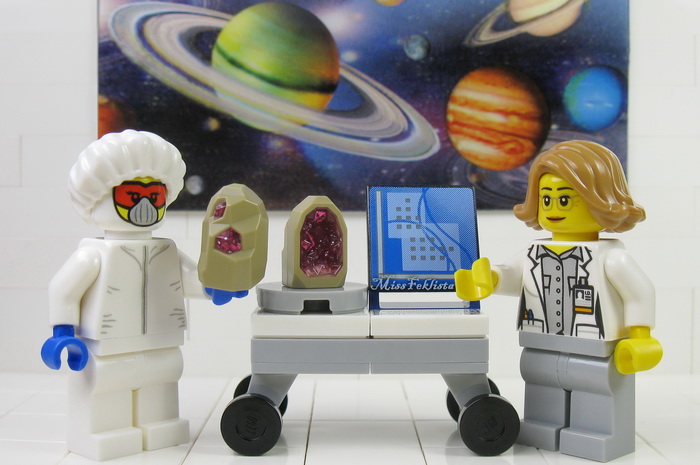 As I noted before, this space mineral is a treasure. It can be the analogue to the real Moon or Martian ground that the researchers recreate at the geological laboratories.
In conclusion, I'd like to note that the LEGO Space sets are inspired by NASA careers and I enjoyed describing them in my review.
Ann @Miss_Feklista
Do you enjoy exploring the Toy Photographers' creative world? Subscribe to our weekly email round up so that you never miss a post. You can continue the conversation in our communities on MeWe and Flickr.