Summer is the best time for holidays and I'm excited to invite you to one of them – LEGO Fun Fair! Thanks a lot to Shelly and Brett for the great possibility to present this set to you and The LEGO Group for providing this wonderful set for review!
The new LEGO Minifigures Pack is a real holiday in a small box! Come to the Fun Fair that will give you the unforgettable impressions! The clowns have a gift for those who will jump high enough to catch it: new blue balloon dog.
Another joy of the set is the funny cap with propeller. Perfect for windy weather!
This Strength Test is just a brilliant invention! Such a small mechanism works exactly like a real copy. This pack gives both many photo opportunities and micro games.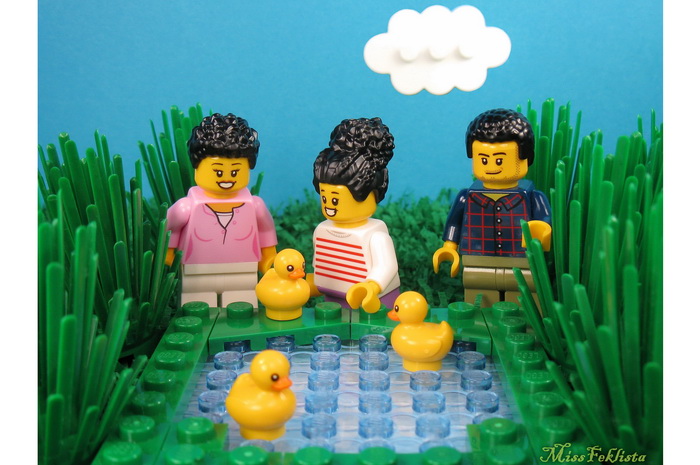 The cute tiny ducks are the part of the clever 'Ring Toss' game. My example is dedicated to their natural habitat.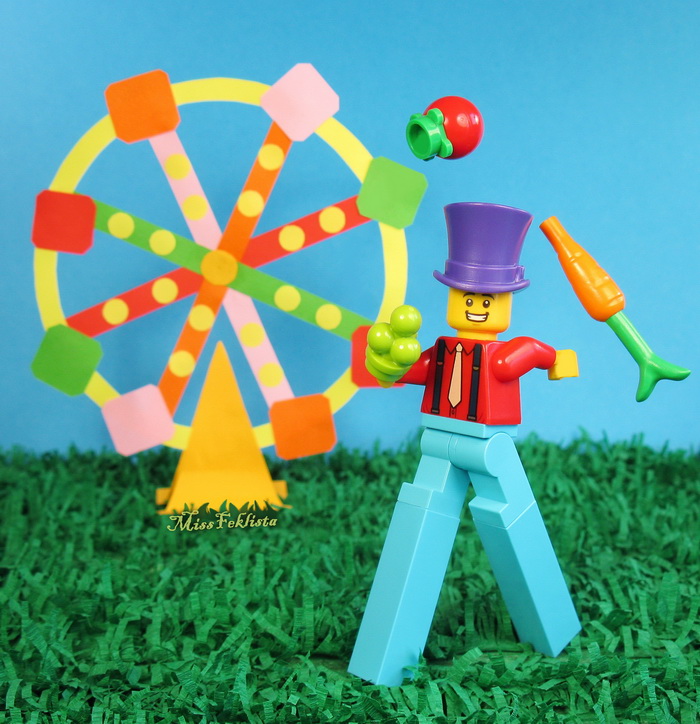 The good Fair is impossible without a colorful clown who can surprise your friends and family. Just have a look at this amazing new guy in a festive red shirt!
The third game of the set is a Shooting Gallery. Improve your skills in order to get the new purple bear!
Children love the Face Painting stand. As you can see, there's a fantastic richness of new torsos! They look very detailed and creative.
Here's our rescue in hot weather! I admire this refreshing ice cream bike. It should be noted that all the paintings are printed on the LEGO parts, there are not any stickers and it's rather comfortable. I like LEGO City 60235 pack very much!
Ann @Miss_Feklista
Do you enjoy exploring the Toy Photographers' creative world? Subscribe to our weekly email round up so that you never miss a post. You can continue the conversation in our communities on MeWe and Flickr.