All the artists have their favorite methods, colors, words, but before everything else, they have their own visions. I decided to focus on the community as a collective of Storytellers and organized an experiment.
Our friend Tomek was kind to take part in the project. Making mystical and cybernetic images, he's always ready to study his genre on many sides. My gallery is the reflection of my characters' adventures: they'll tell you their stories and secrets in different colors.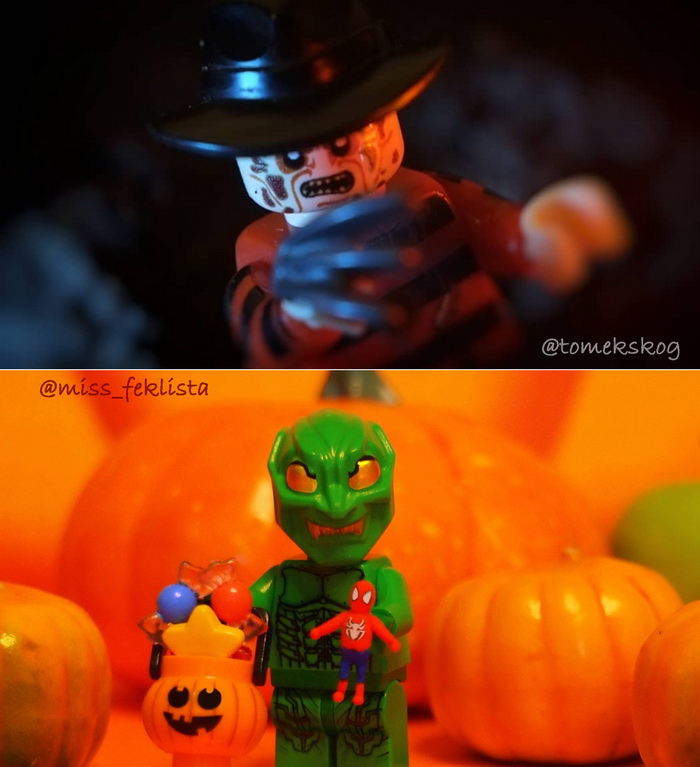 The originality of the project consists in the fact that the photographers won't change their genre or leave the technical comfort zone. Both artists will use the same theme and try to make an unusual interpretation. It will be an exchange of their visions!
Childhood
"This is my first ever LEGO set. I'm pretty sure we spent much great time together when I was a child. I made the set incomplete for the photo, just as my memories of it are fragmentary". (c) Tomek
"Somebody left Childhood here and didn't come back for it". (c) Feklista
Fantasy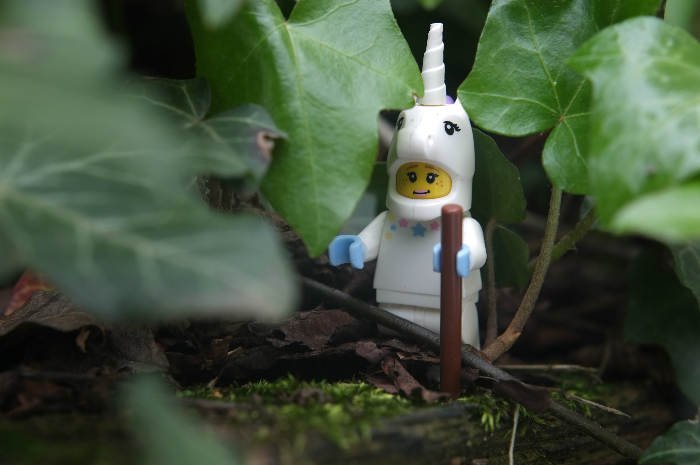 "Meet Una the Unicorn, the bravest and cutest of her tribe. In Autumn of 2018 [it was 30th of Dark Season of 1981 in her Realm] she began a long journey to find the source of cutensess of her kind. And now she feels she's so close. She feels the air, soaking with the atmosphere of big mystery". (c) Tomek
"… and then Corvus saw a monster. The Steely Skull was advancing towards him like a storm. It wasn't a simple ghost and Corvus knew that these horns will leave their mark on him. The red eyes of the Steely Skull flashed fire, and tornado flew from its giant mouth…" (c) Feklista
Genius
"I really loved the idea of straw-filled Scarecrow, who was the wisest man in Oz. It beautifully illustrates the saying that genius lies in simplicity". (c) Tomek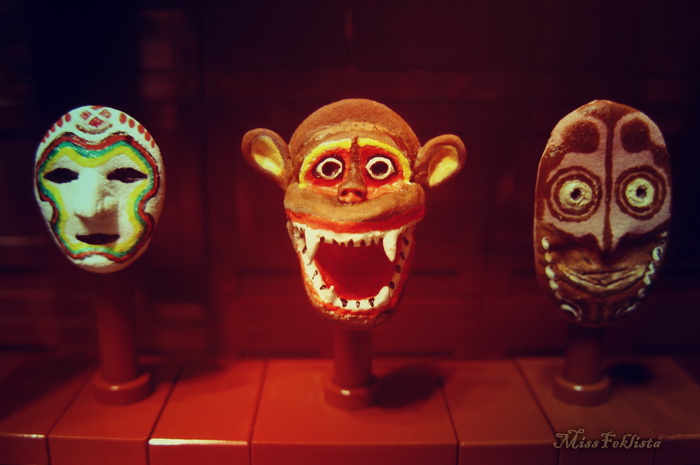 "Genius has many faces and some of them are only masks". (c) Feklista
Results and Impressions
So it was a fascinating creative experience! I really enjoyed working with the unusual interpretation of 3 global themes. For example, it was rather challenging to show the nostalgic side of such a bright theme as 'Childhood' or create the anxious atmosphere of 2 other scenes. As for Tomek, his light and dark natural tones became the palette of harmony and his collection puts positive thoughts into the spectator's head. Thanks for joining the fun, Tomek!
The art of contrasts has its special magic: the opposite meanings always have the common aspect. Black and White are colors, you and me – we are Photographers. We all paint the reality in different colors but with the same aim to study and enrich it.
Ann @Miss_Feklista
Hope you enjoyed this experiment! If you want to try the 'Exchange of Visions', please let us know: it would be great to see your results and hear some impressions about this project! Let's try something special!
Do you enjoy exploring the Toy Photographers' creative world? Subscribe to our weekly email round up so that you never miss a post. You can continue the conversation in our communities on MeWe and Flickr.