Amazing news! If you share my interest in space adventures you'll see a great treasure in this post.
Today we'll spend the real astronaut's day at this fantastic Space Station. Enjoy the excursion and happy travelling!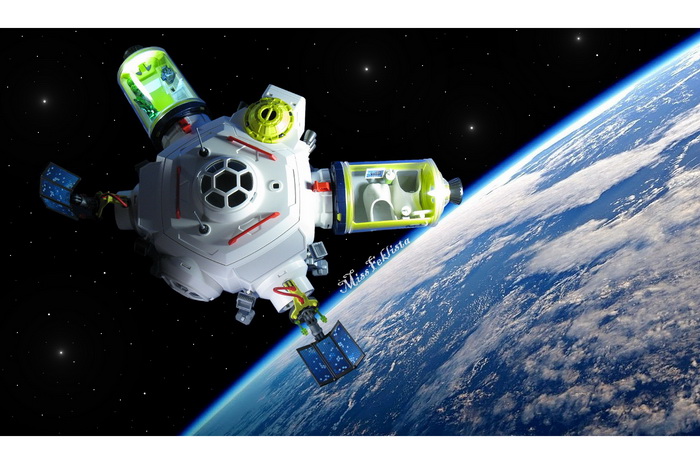 Good morning to all the researchers! There is a promise of nice weather today, so be sure to take your best spacesuit. 😉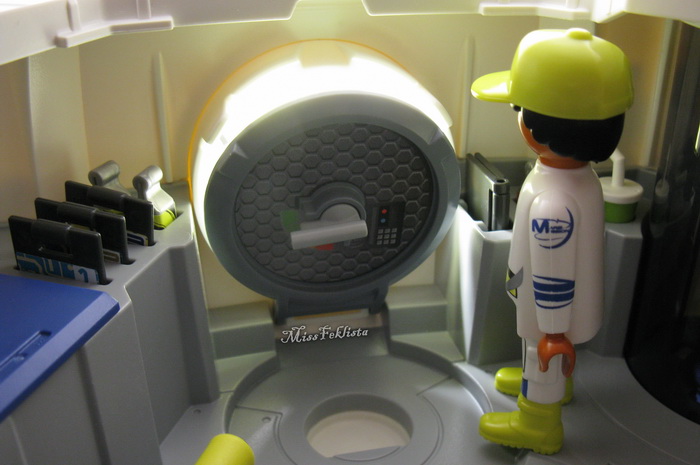 The interior of the Space Station is a unique combination of science, engineering and mystery. It has many sections and rooms with all necessary instruments that we are going to study. The center of the station is equipped with sound and light effects: white lamps for the control room, exterior illumination, red lights ("Attention! Danger!") and terrible alien voice…
The day starts with tooth brushes and happy smiles. 🙂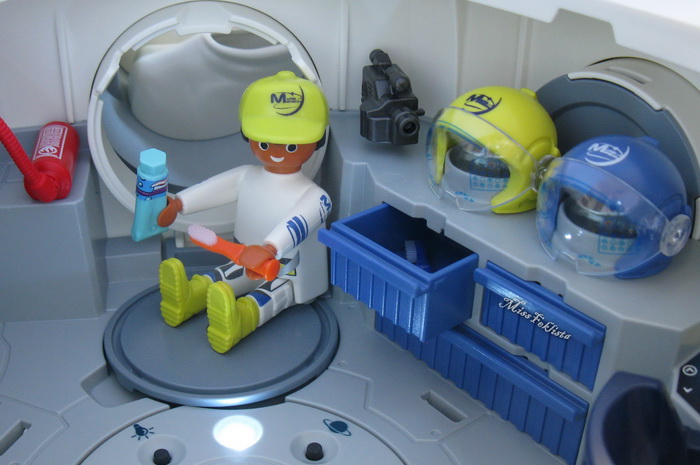 Space equipment
What a richness of modern electronics! Open the computer and have a look at the pictures that the satellites had taken on the surface of Mars.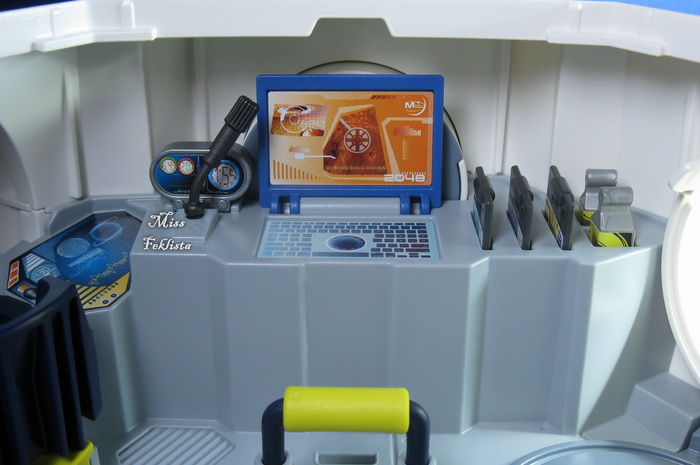 Different computer schemes are placed on a special shelf. There's the evident aesthetical element in technical accessories. 🙂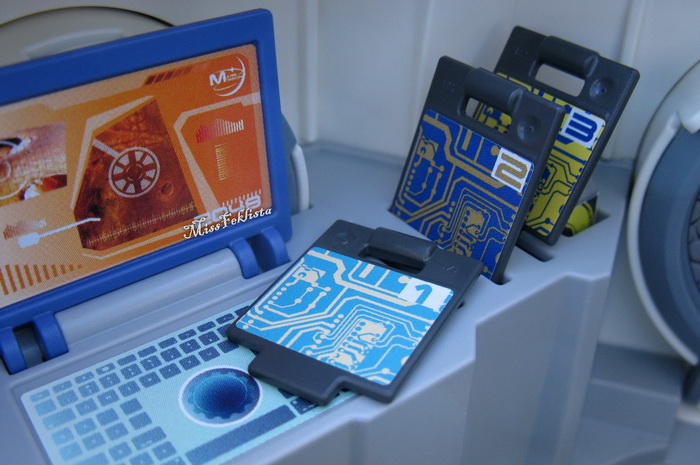 The control panels are thought out to the last detail! Planetary motion, their distance from the station, volcanic vibrations – suggest your variants!
Nature in Space
This is one of the most interesting and beautiful rooms of the station. Let's enter…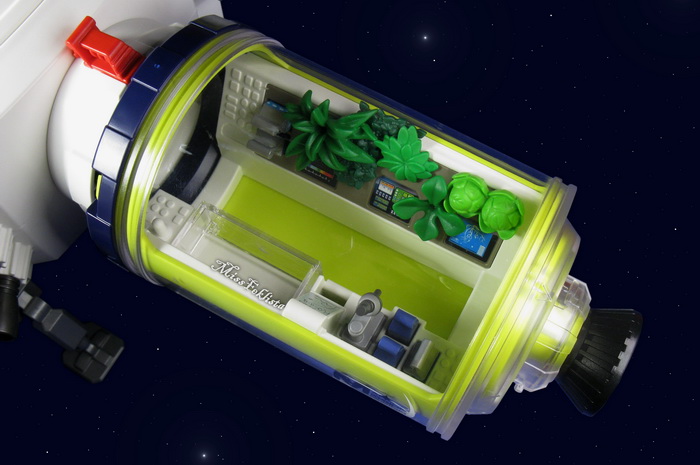 Here are the test plants for the space research experiments! The closed natural complex of different space missions consisted of onion, corn, sea weed, pea. With successful plant growth the astronauts get vegetable food during the flight.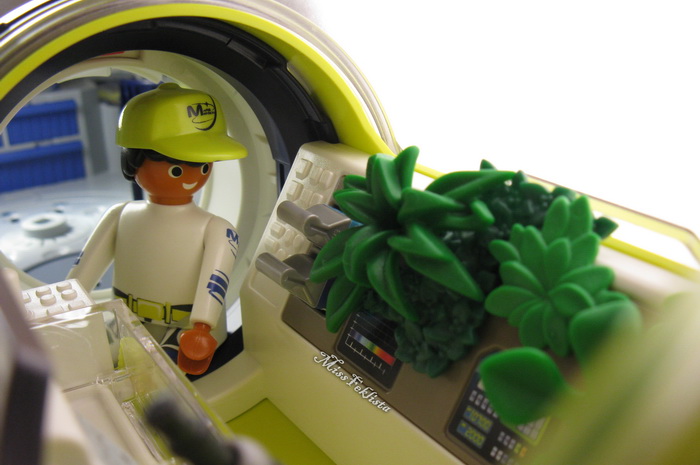 The second wall looks like a sterile environment with its snow-white color. This new microscope is a brilliant detail.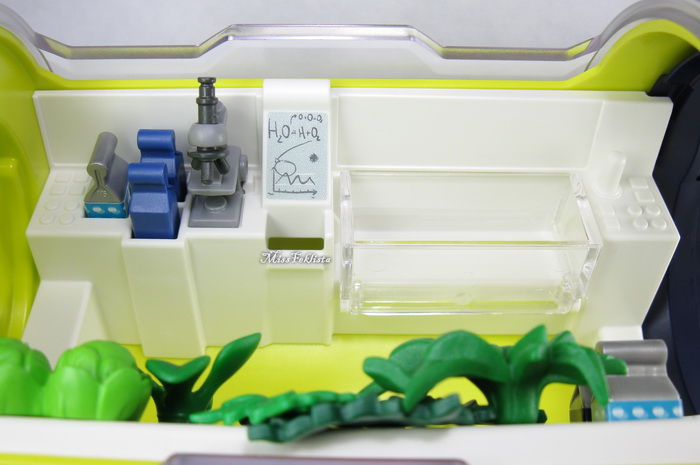 Let's take a break!
Time for space food. Oops, catch your biscuit…
The second room is designed for relaxation and health check. Of course, our astronauts don't have claustrophobia that's why they consider this room to be very cozy. 😉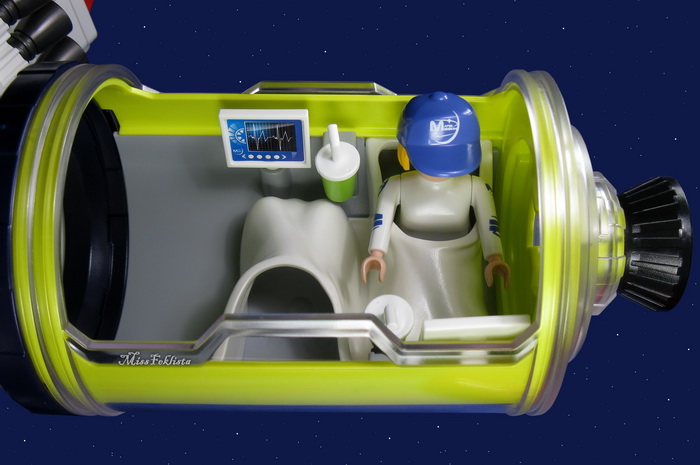 Flight and Landing
The exit into the space is realized with a cabin made of beautiful smoked glass.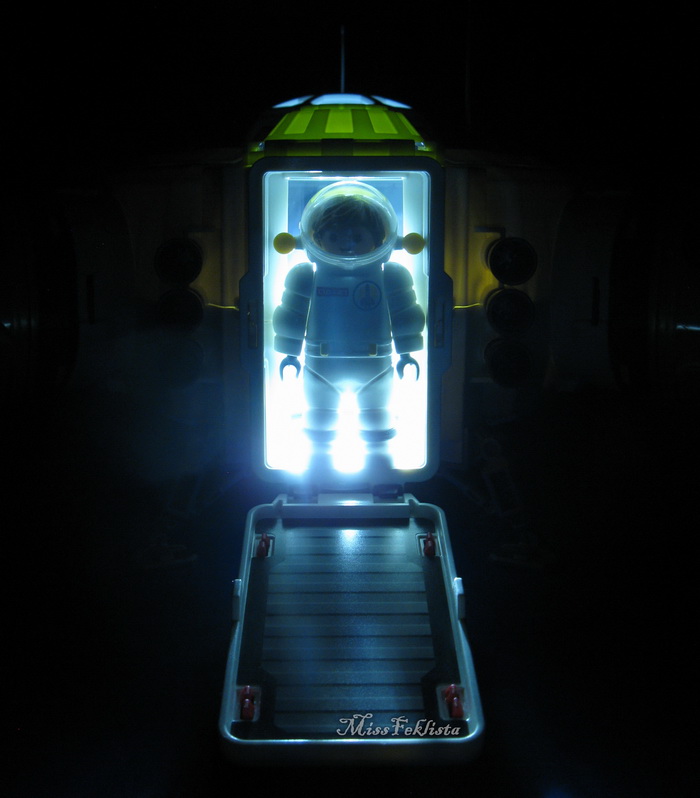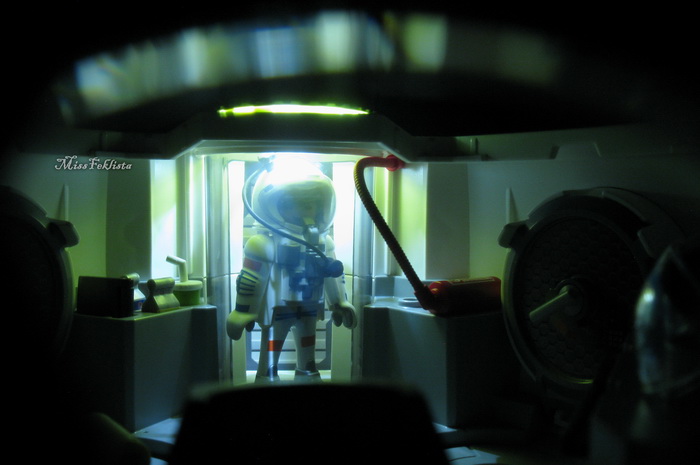 The Solar Panels system is an integral part of the Space Station. Both batteries look very realistic.
You can't travel by a spaceship without repair tools. I'm glad this guy thought about unexpected situations because I don't want to turn the 'Danger!' mode on…
"Well, now we have to continue the work. It's nearly time for us to see the Moon"…
The "Space Station" 9487 Playmobil set is the great possibility to find out about the space travel in such an accessible and colorful way. It gives the full scope to the Toy Photographer's imagination! 😉
Ann @Miss_Feklista
Have fun with our new 'Transport' challenge on MeWe! Subscribe to our weekly email round up so that you never miss a post. Share your photos in our group on Flickr.