Japan is so rich in myths about the mysterious creatures and, in my opinion, the most amazing of them is Lord Garmadon's story.
Garmadon is a fantastic mix of dark power and fighting skills! He starts every morning with the traditional tea ceremony. If you imagine the table covered with innumerable cups and pots you know nothing about Lord Garmadon's morning. This guy combines tea with physical exercises – a picture is worth a thousand words.
It doesn't mean that Garmadon can't be peaceful. After breakfast he comes where nobody can accompany him (except for his charming pajamas). Admiring the wild flowers, he sings and attracts many birds: they are sure that a strange dark tree is blossoming. A miracle of nature!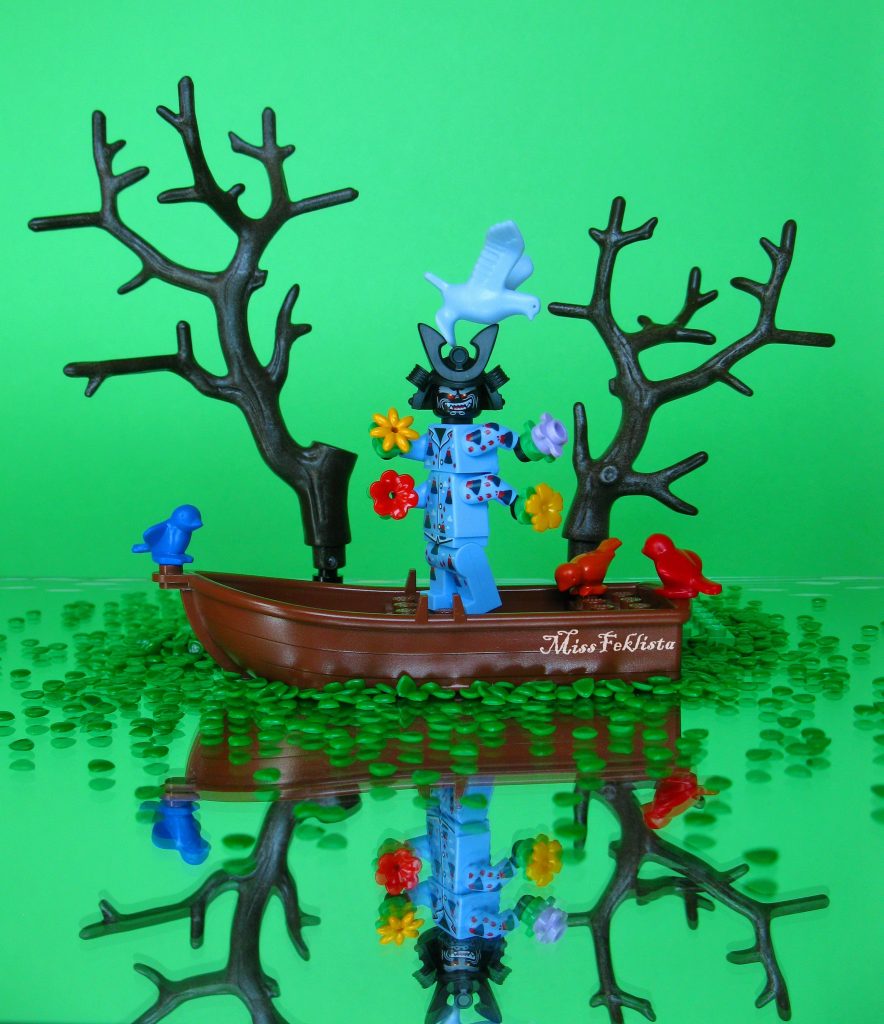 Garmadon has his favorite restaurant. The Sushi Chef doesn't want to disappoint such an unpredictable visitor and always brings him the rarest endangered fish… 
Unfortunately, the Sushi Chef's boss is an explosive Samurai and always threatens him with dismissal if he acts against Green Peace.
As you can imagine, the Samurai is Garmadon's main opponent in the city. But their fighting is the most spectacular show for the locals.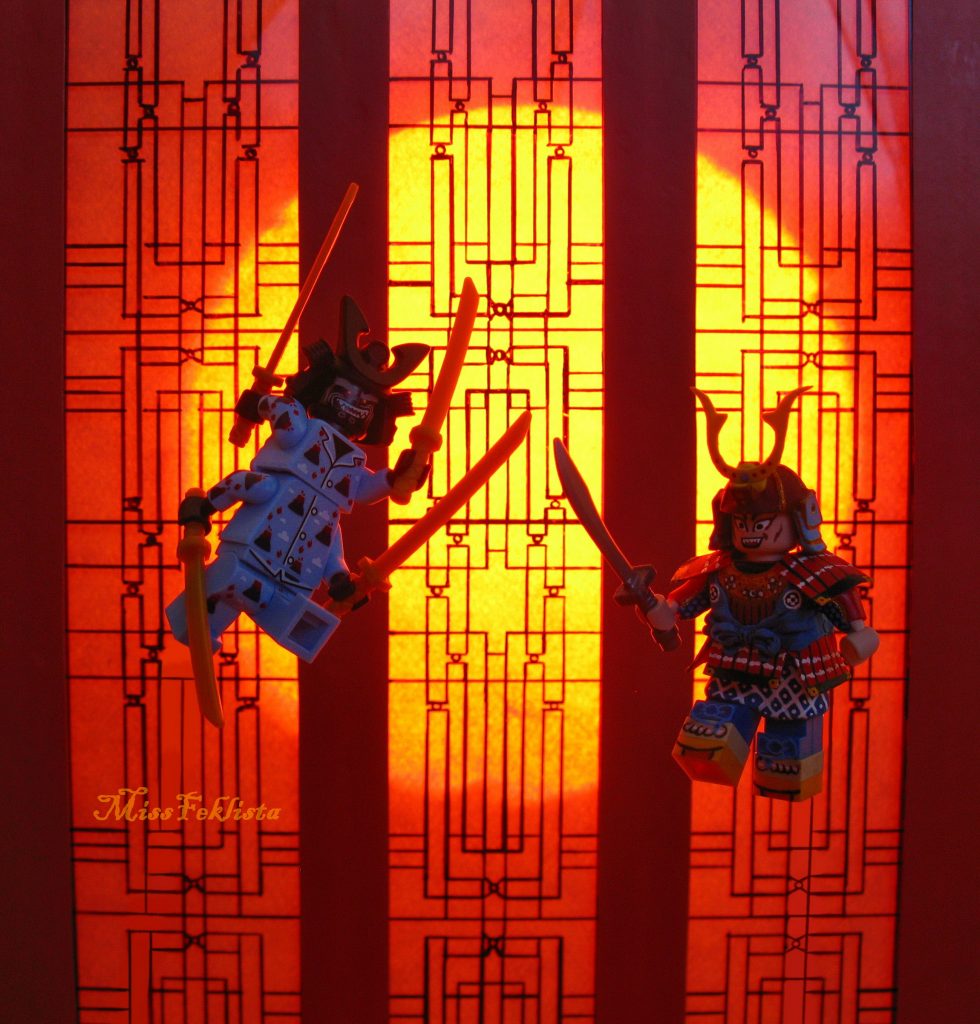 Do you know the story of Lord Garmadon's wonderful pajamas? Every evening he comes to the place where he finds the absolute harmony…the kitchen. The smell of grilled shrimps and smoke, the sound of boiling pasta and exploding lava calms Garmadon's nerves after a hard day and countless fights. It's common knowledge that the locals must bring some sake for Garmadon's supper so that he would slack the fire of his volcano.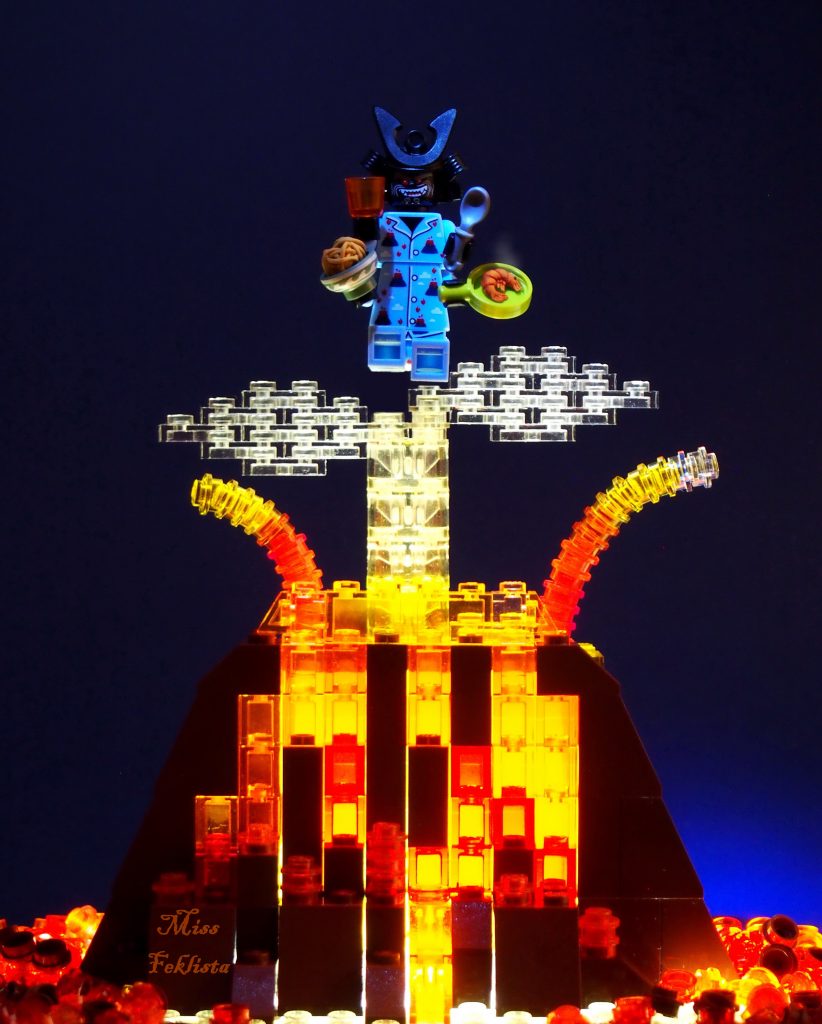 Thanks a lot for your attention!
I'd like to thank Shelly and Toy Photographers Blog for the possibility to participate in this great creative section!